Femtech, taboo-breaking innovations
Femtech is a term used to describe technologies and applications that focus on women's health. While this new market offers immense growth potential, taboos around sexuality, periods and menopause continue to hamper progress. Here, we take a deep dive into the latest developments — at EPFL and beyond.
Switzerland is home to 33 startups working on tech-focused solutions to women's health needs. One firm has developed a urine test that detects sexually transmitted infections (STIs). Another has designed a new type of cervical stabilizer that alleviates pain and bleeding. A third has devised a smart bracelet that tells wearers when they're ovulating, in order to help them conceive. All of these companies share one thing in common: they're part of the femtech movement, which seeks to address issues of fertility, contraception, reproduction, pregnancy and childbirth, periods, menopause, and sexual and mental health. Largely unknown just a few years ago, femtech has experienced a boom in North America and the United Kingdom, and it's gaining traction in Switzerland too.
Brimming with growth potential
According to a recent report, the femtech market was worth USD 40.2 billion in 2020 and is expected to swell to USD 79.4 billion by 2025. "Despite growing interest in recent years, the industry remains underestimated even though it's brimming with growth potential," says Maria Shmelova, Head of UK-based strategic analytical agency FemTech Analytics. It's hard to gauge the value of this burgeoning market in Switzerland because most femtech firms are still in the early stages of development and some have yet to release their products or applications onto the market. But some Swiss startups have managed to attract substantial investment. ObsEva, which is working on new therapies for conditions such as endometriosis, recently secured investment worth 75 million Swiss francs. Anecova, which has developed a new infertility-focused device for transferring an embryo from the lab to the operating room so it can be implanted in-vitro, raised five million francs. Meanwhile, Aspivix, the firm behind the pain-free cervical stabilizer, has so far received 2.7 million francs in funding.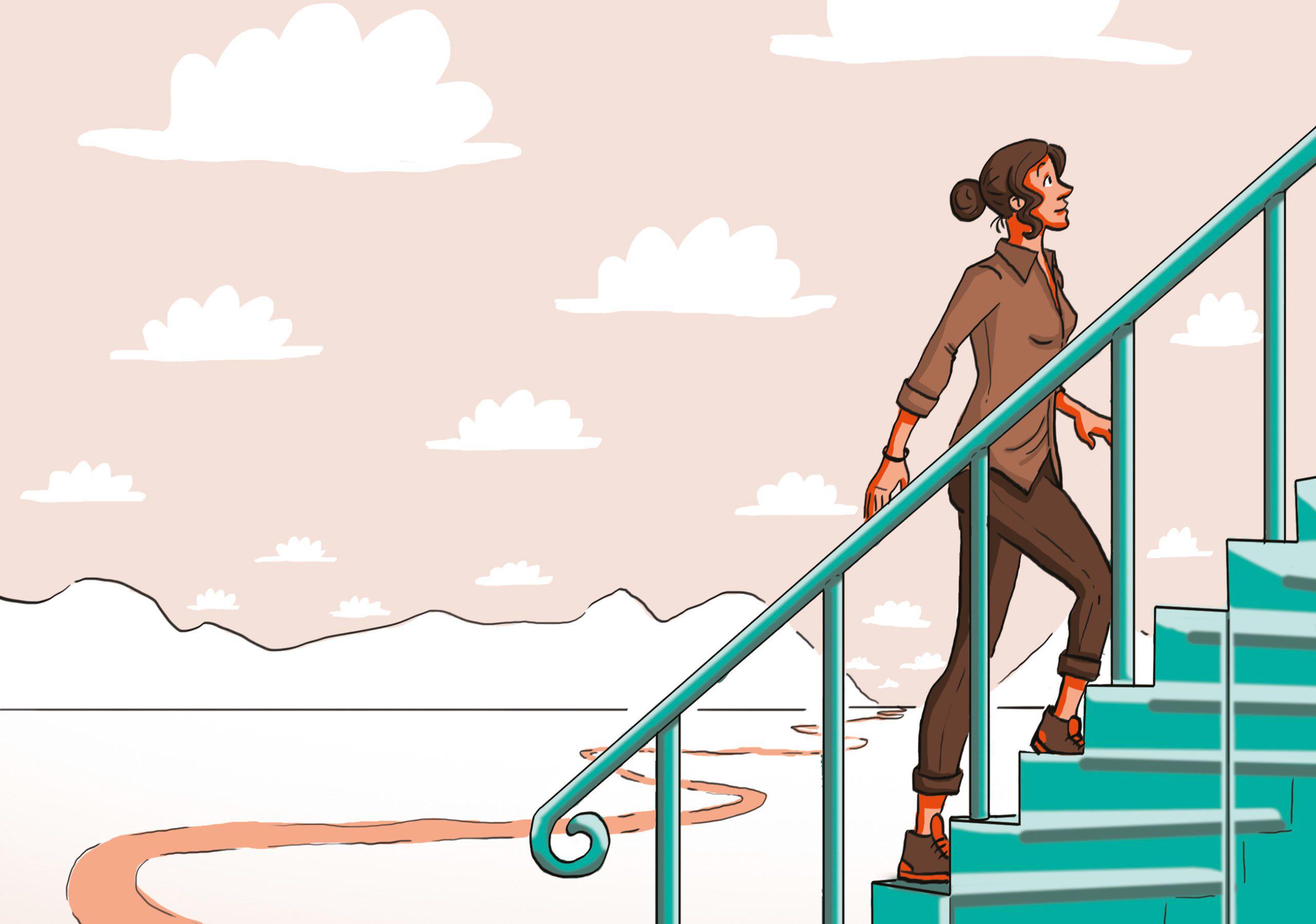 © Elyn
Fighting taboos
Despite clear and present demand, the Swiss femtech industry is struggling to flourish because of entrenched views and taboos around women's health issues — which affect half of the population. "Health and well-being have a direct impact on women's performance at work and, therefore, on the productivity of the companies that employ them," says Lan Zuo Gillet, who heads Tech4Eva, EPFL's femtech accelerator program. With the femtech sector still flying under the radar, founders are finding it hard to capture attention, especially from men. "Investors are all men in their fifties," says Siew-Veena Sahi, CEO of Testmate Health, the firm behind the urine test for STIs. "Are they comfortable talking about sexually transmitted infections and their personal experiences of getting tested? No, of course not. But younger men are much more open about these things." Klea Wenger, investment manager at Swisscom Ventures, shares a similar view: "Finance and investment are a male-dominated landscape. That's one reason why the femtech industry isn't growing as quickly as it should." Startups also face barriers when it comes to advertising their products, especially on social media. "These platforms automatically block messages, posts and other content about women's sexual health because the moderators consider them inappropriate," explains Oriana Kraft, founder of the FemTechnology Summit in Zurich.
«Men struggle to understand issues that don't affect them directly, so they take less of an interest in these matters.

»