Practical technologies for the global South
The Tech4Dev program connects EPFL researchers with NGOs in order to develop technologies able to address specific needs in the global South and withstand local conditions. Four projects have been awarded grants following the first call for proposals.
The global North and South have differing climates, economies and infrastructure. And the technologies put to use there must be different too. Tech4Dev, a program set up by EPFL's Vice Presidency for Innovation in partnership with the Swiss Agency for Development and Cooperation (SDC), aims to connect the School's researchers with nongovernmental organizations (NGOs) in order to design and implement a targeted project in a country in the global South. The program, a spin-off of the Tech4Impact initiative, focuses on bridging the gap between theory and practice and accelerating research into cutting-edge technologies that could make a real difference to a huge number of lives in the developing world. The first four Tech4Dev grantees have been announced.
The selected projects are highly diverse: a process for making protective tarpaulins from biomass waste, a solar-hydrogen fuel cell for clean cooking, a robust incubator for newborns, and a 3D printer that turns plastic waste into assistive devices for people with disabilities.
The grantees were chosen by an international expert panel following a December 2019 call for proposals for groundbreaking technologies in fields including healthcare, transport, safety, energy, environment, disaster management and more. The four winners will each be funded for two years, up to a maximum of 300,000 Swiss francs. At least 40% of the budget will need to be disbursed in the global South. A second call will open in October 2020, when a further four projects will be awarded funding.
"The main aim of the program is to take innovative ideas developed at EPFL and fast-track the route to practical application on the ground," says Beatrice Scarioni, a member of the Tech4Dev management team.
The four projects at a glance
Sustainable tarpaulins from biomass waste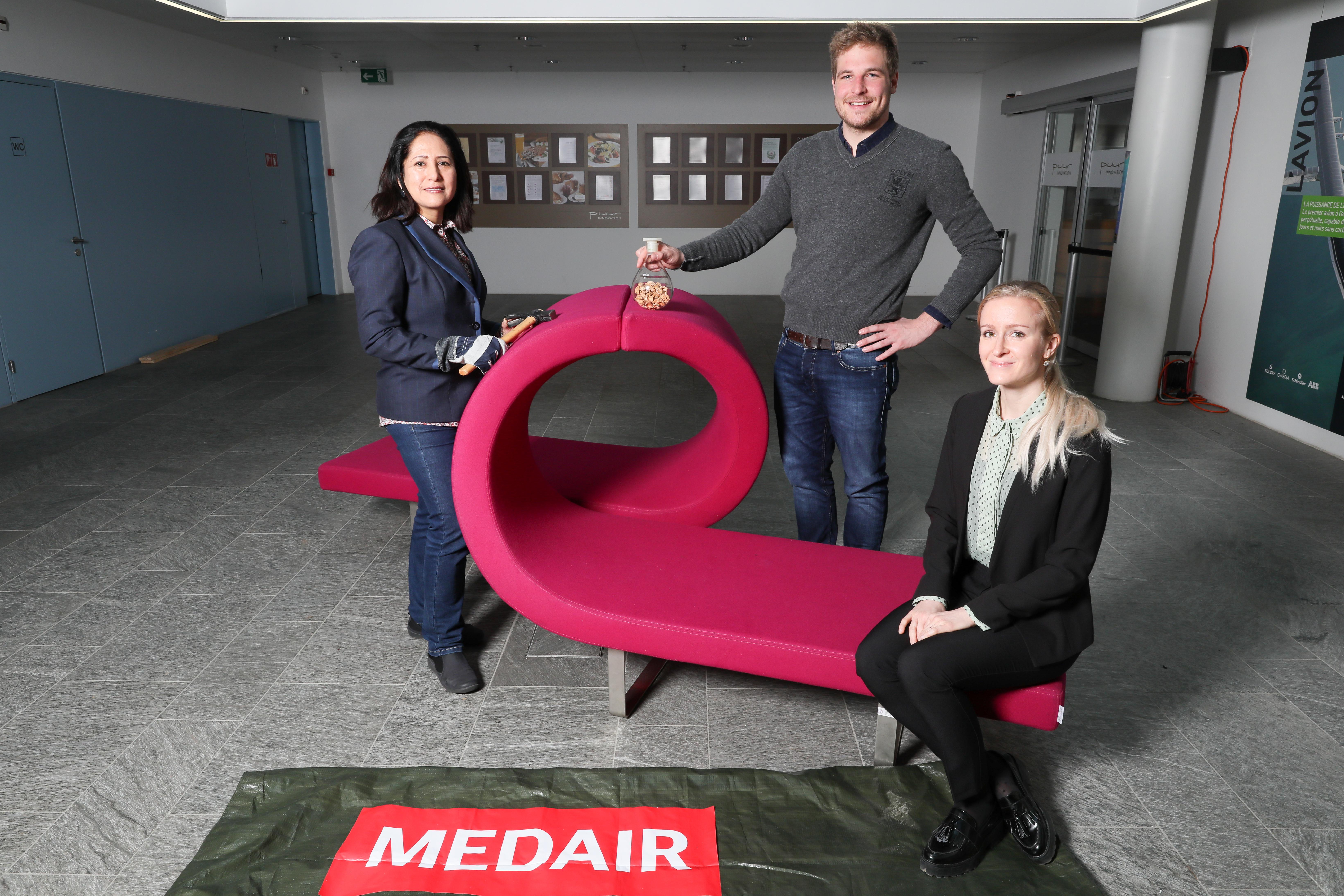 Plastic tarpaulins are incredibly versatile. For instance, they can be used to provide emergency shelter for people affected by natural disasters or humanitarian crises. Researchers at EPFL's Laboratory of Sustainable and Catalytic Processing (LPDC) have developed a new technology to convert agricultural residues that would otherwise go unused into a 100% bio-based, fully biodegradable polyester. As part of the project, the team will test its invention by collecting waste from Bangladesh to be turned into polyester granules. These will then be spun into yarn and used to make tarpaulins. The partner is the NGO Medair.
A sustainable cooking fuel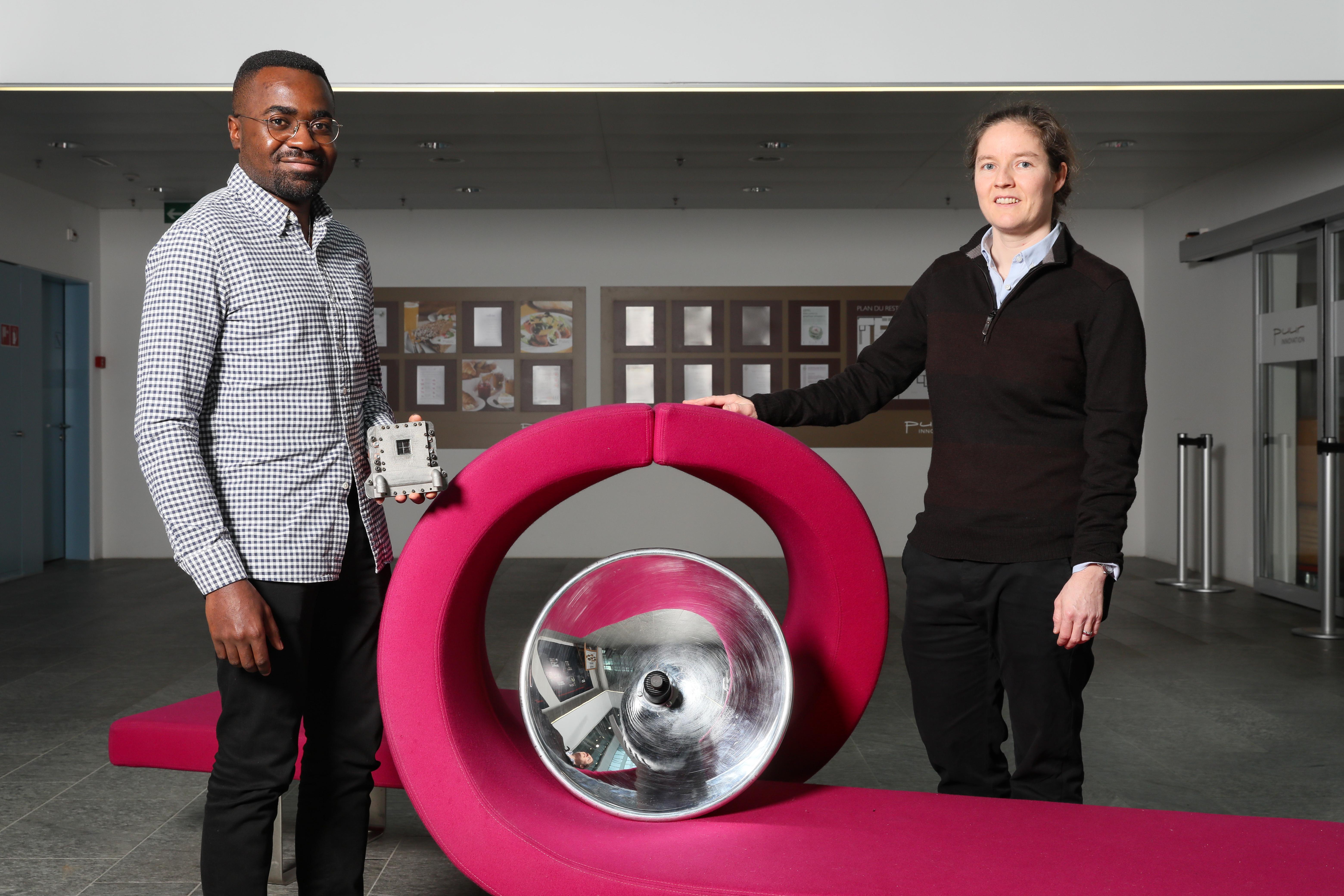 Food cooking is an energy-intensive activity. Right now, most cooking fuels used worldwide – such as charcoal, wood, agricultural waste and animal dung – come from unsustainable sources and are associated with air pollution and greenhouse gas emissions. In order to counter this problem, a team at EPFL's Laboratory of Renewable Energy Science and Engineering (LRESE) has devised a new type of stove that runs on solar hydrogen. The project, a joint initiative with the University of Yaoundé in Cameroon, combines both production and delivery. The researchers aim to design and install a solar hydrogen production plant, coupled with a storage solution to deliver the fuel to homes together with compatible stoves. As an interesting side effect, the combustion process produces drinking water.
A robust incubator for Africa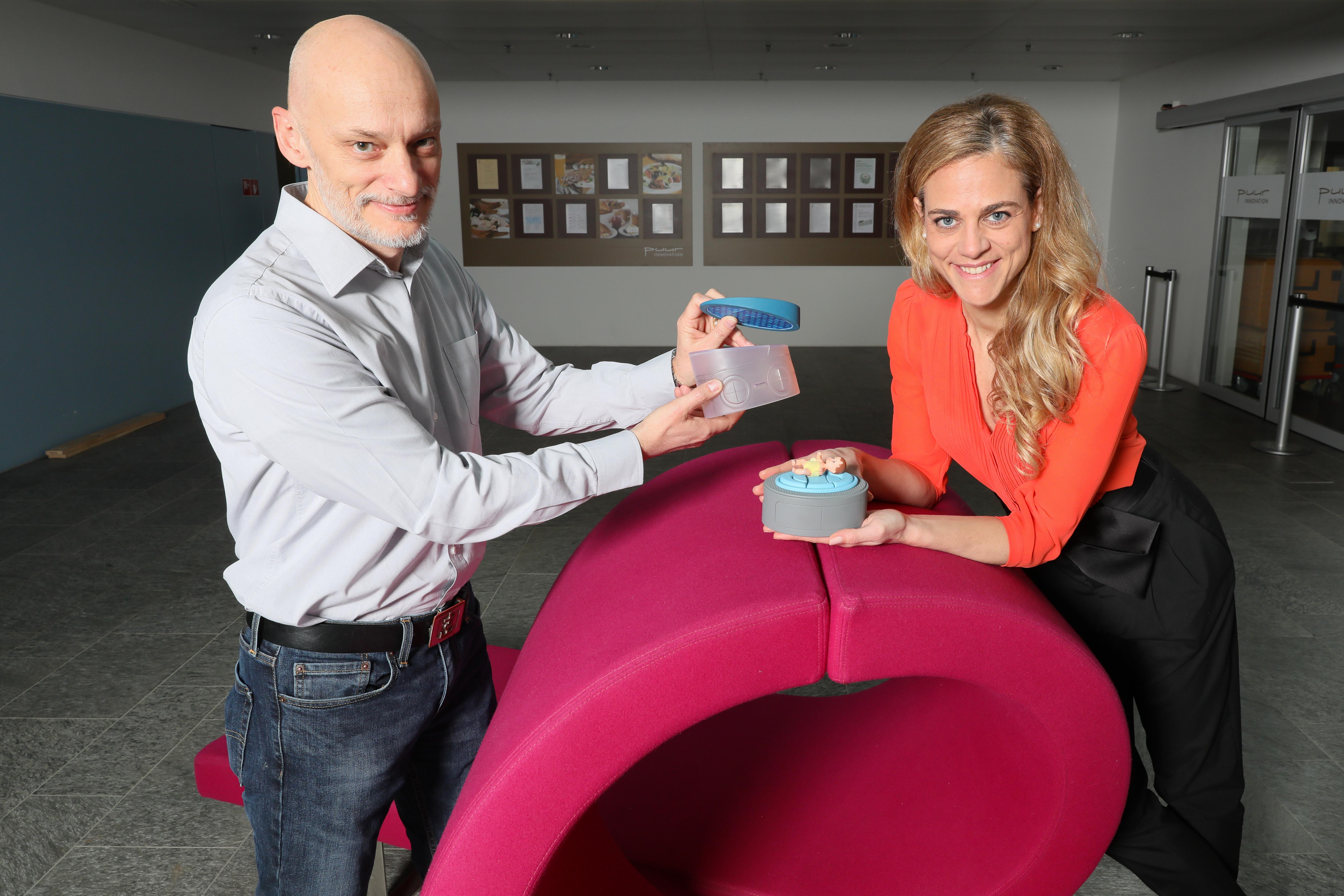 Each year, more than one million newborns die of hypothermia in their first month of life. Most of these premature deaths occur in developing countries. EPFL's EssentialTech Center, which specializes in technology innovation for the global South, has designed a new kind of incubator that is particularly suited to use in these parts of the world. The robust machines, which require minimal maintenance, can withstand voltage fluctuations and power cuts and are impervious to the demands of hot, humid climates and high levels of environmental dust. The project is a collaborative effort with the Center for Public Health and Development (CPHD), which aims to bring innovative solutions to East Africa.
3D-printed assistive devices for people with disabilities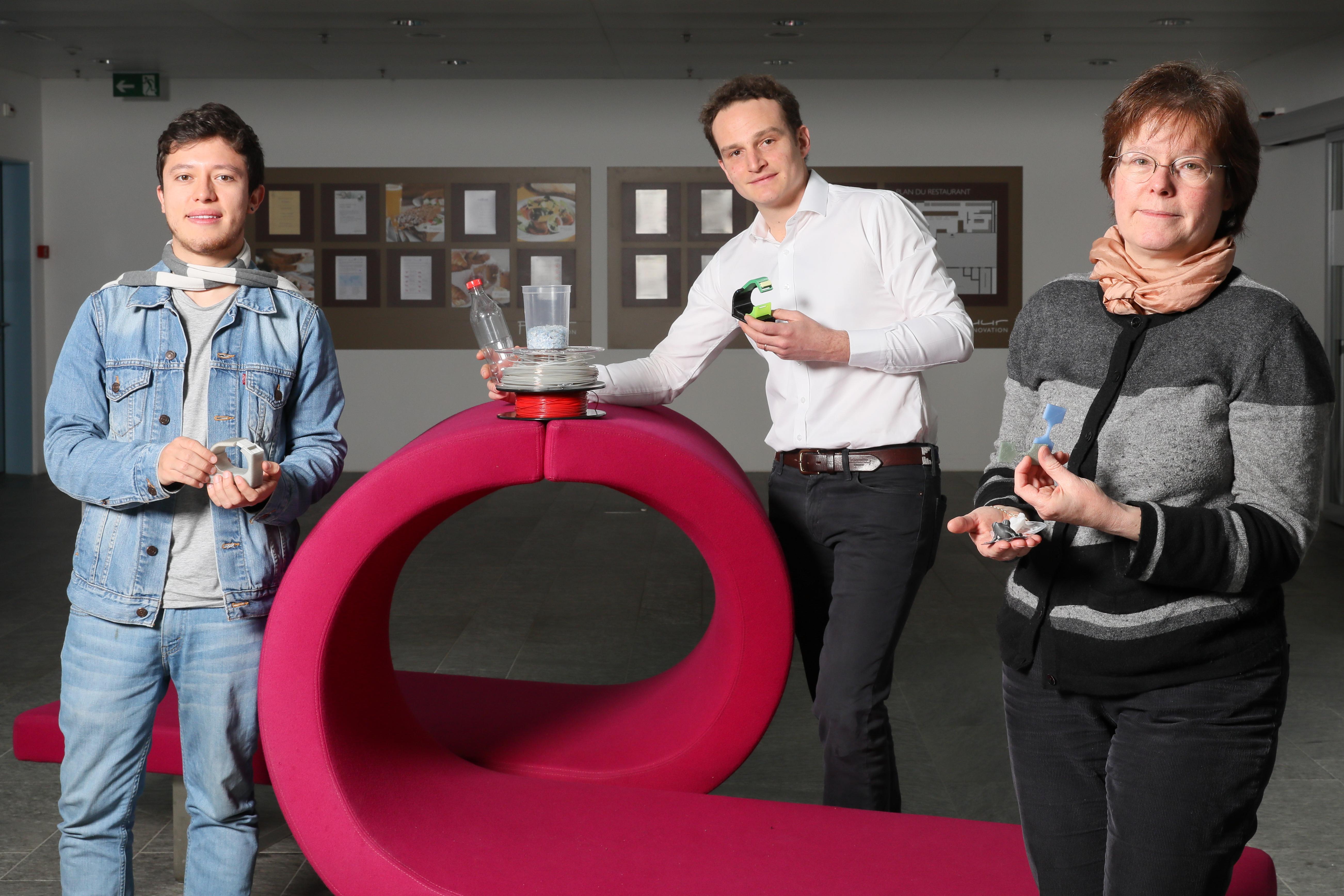 The idea behind the 3D Printing for Peace (3DP4Peace) project, led by researchers at EPFL's Laboratory for Processing of Advanced Composites (LPAC), is to improve waste management and recovery while delivering wider social benefits. More specifically, the team aims to develop a 3D printing system that can turn plastic waste into assistive devices for people with disabilities while at the same time supporting small business and job creation. The project, which will be set up in Colombia, is supported by OMNIS Institute, an NGO that empowers emerging local leaders, especially women and youth.